2 reutjes en 2 teefjes geboren op 23 maart 2018!!
Ze mogen naar hun nieuwe thuis in het Pinksterweekend.
**********************************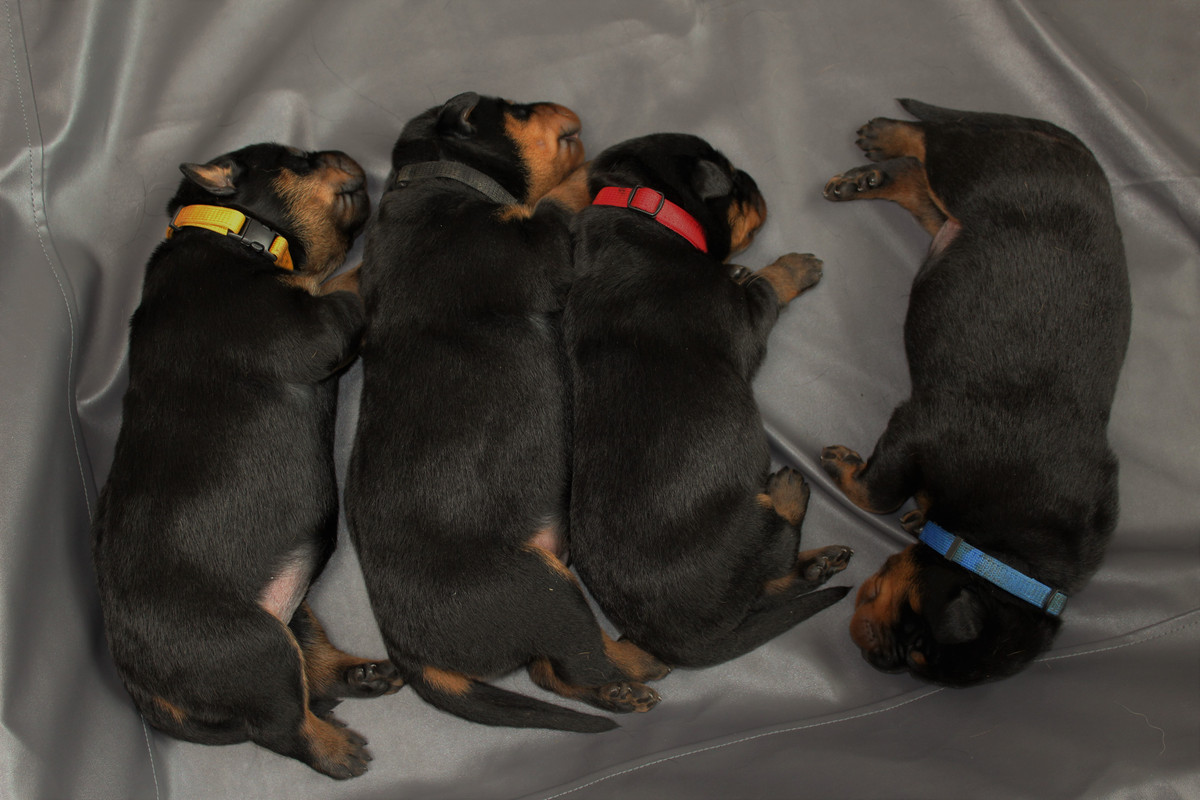 *** FOTO'S VAN DAG 1 TOT WEEK 8, HIER ***
Ouders zijn :

DIAZ
des Vaux Rouges


NORANGE
l'Ami de la Campagne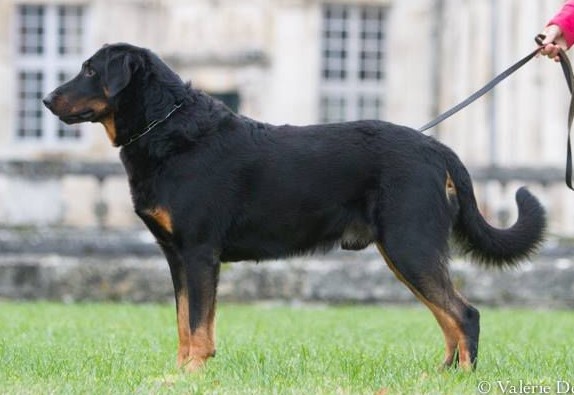 (V'Ike du Murier de Sordielle x Thaie-Zen des Vaux Rouges)
HD A
DNA getest
COTATION 4 RECOMMAND…
Fokcertificaat
Gediplomeerd bezoekershond
Internationaal Kampioen
Kampioen van Zwitserland
Veteraan Kampioen Luxemburg
3de Beste reu Nationale d'Elevage Fr 2012
Pagina DIAZ

(Grimm Loup des Gaillards des Terres Froides x Fyotta du Stuyver Veld)
HD B - ED 0/0
ECVO oogtest vrij
DNA getest
COTATION 4 RECOMMANDEE
Fokcertificaat
TST - CSAU - CANT
Internationaal Kampioen
Kampioen van Nederland
Pagina NORANGE
Diaz is geboren op 26 augustus 2008 en is perfect gezond! Hij leeft als gezinshond in Pimelles in departement Yonne (Fr).
Hij is gediplomeerd bezoekershond net als Grimm Loup, de vader van Norange. Diaz is een hele stabiele hond, enorm vriendelijk met een open karakter.
Hij is niet geluidsgevoelig en dat is voor ons ook een belangrijk punt bij het zoeken naar een gepaste dekreu.
De vader van Diaz, V'Ike du Murier de Sordeille, is nog steeds in leven en is nu 13 jaar en nog in goede conditie.
V'Ike is geboren in Frankrijk maar leeft in Duitsland, hij is een mantrailhond in rang 3 en werd enkele keren op vraag van politie ingezet bij het opsporen van mensen.
De moeder van Diaz is Thaie-Zen des Vaux Rouges, Elite A Cotation 6 in Frankrijk.
Dit nest heeft een inteeltcoŽfficient van 5,90% op 10 generaties.
Dit is een link naar de STAMBOOM.
Diaz is born on August 26, 2008 and is perfectly healthy! He lives as a family dog in Pimelles in departement Yonne (Fr).
He is a graduate visitor dog just like Grimm Loup, the father of Norange. Diaz is very VERY! stable and is extremely friendly and open in character.
He is not sounds sensitive and that is also a point that we find very important when we searching a studmale.
Also the father of Diaz, V'Ike du Murier de Sordeille, is still alive and is now 13 years old and in good shape! V'Ike is an mantrail dog in level 3.
Diaz his mother, Thaie-Zen, is Elite A Cotation 6 in French.
This litter has 5,90% inbreeding over 10 generations.
This is the link to the PEDIGREE.
Voor meer info of reservaties 0496 05 00 23 of mail naar johananno@skynet.be